Baptism:
Adeline Mae Koelemay, born January 6, 2016 was baptized on Sunday, April 24, 2016.  Adeline is sister to Austin, Evan and Ian.  Sponsors are Sarah Koelemay and Pete Dassow.


Birth:
Myles Arnett Garcia Taylor, son of Kyle and Gerene Taylor, was born April 6, 2016. He was 7 lbs., 4 oz. and 20 inches. Congratulations!
---
 Special All Church Conference
On May 17, 2016 at 7:00 pm, Point location, our district superintendent has authorized a special Church Conference for the sole purpose of recommending Tim Gurlea' as a candidate for ministry. All members are welcome to attend and vote.
A regular council meeting will follow the adjournment of the Church Conference.
---
[expand title="Disciples' Diner – Menu change"]
  Disciples' Diner – Menu change
Soup and Sandwich night will look more spring-like as we offer salads in place of the soup in the month of May. Come join us on the 2nd Wednesday evening at 5:30. Mary Landrath will provide lots of good foods for us. Bring a guest!
[/expand]
---
[expand title="Happy Birthday"]
Happy Birthday to our 90 and over
members, constituents and friends
APRIL BIRTHDAYS
Helen Gilman April 2 – 91
John Jochum April 11 – 95
Marguerite Euler April 19 – 97
MAY BIRTHDAYS
Gladys Wentworth May 15 – 95
Olive Newby May 18 – 93
Marjorie Merk May 30 – 92
[/expand]
---
[expand title="Moment for Mission – Peace with Justice Sunday, May 22″]
A Moment for Mission – Peace with Justice Sunday,  May 22, 2016
"And hope does not disappoint us, because God's love has been poured into our hearts through the Holy Spirit that has been given to us." – Romans 5:5, NRSV
Peace with Justice Sunday, one of United Methodism's six Special Sundays. Our gifts support ministries that promote peace and advocate justice. We support peace and justice because true and lasting peace cannot exist in the presence of injustice.
The Rev. Martin Luther King Jr. wrote in his Letter from Birmingham Jail, "Injustice anywhere is a threat to justice everywhere. We are caught in an inescapable network of mutuality, tied in a single garment of destiny. Whatever affects one directly affects all indirectly."
Our giving today supports work in local congregations, annual conferences and around the world to bring peace and justice to people in need of hope. Our giving goes toward effecting change that could change the world.
[/expand]
---
[expand title="Basic Lay Servant Class"]
Basic Lay Servant Class
Dates: Three Mondays, May 9, 16, & 23
Time: 7pm
Place: Faith United Methodist Church
404 S Main St, Westfield, WI
Facilitators: Rev. Paul Gregersen & Rev. Min Chea
Registration Fee: NONE
Text book: "Lay Servant Ministries – Basic Course Participant's Book" by Sandy Jackson with Brian Jackson
To Register: send an email to Pastor Paul at csumc09@tds.net
[/expand]
---
[expand title="Men's Breakfast"]
Men's Breakfast  
Saturday, May 28, 2016
8:00 am at Point location
Join men of faith for breakfast & fellowship.
Menu: Egg casserole, rolls, juice and coffee
[/expand]
---
[expand title="Middler/Senior Luncheon"]
Middler/Senior Luncheon
May 26, 2016
Lunch @12:00 noon at Point location
"Travels with Marv and Becci"
Presenters: Marv VanKekerix and Becci Wiegand
Hosts: Pete and Joyce Kasson
Questions or to make a Reservation
Call Point office @ 715-344-3557
Reservations appreciated!
[/expand]
---
[expand title="UMC Market"]
UMC Market
Check out the UMC market program that provides you with great shopping deals and discounts, and contributes a percentage of each purchase to our Ministry's – at no cost to you.
Please click on website link www.umcmarket.org/inform:  to create your new account (required), confirm your account settings and explore the new UMCmarket. …and thank you for your continued support of United Methodist Church Ministries!
[/expand]
---
[expand title="Fall Fest"]
Fall Fest 2016
Save the Date!  Outreach is again coordinating the annual Fall Fest.  Fall Fest 2016 is set for September 18 from 11:30 to 2:30 at the Point location..  It will begin immediately after the service in the south parking lot.  There will be games, activities, bouncy obstacle course, entertainment, food, beverages, and more.  Mark your calendars and watch for more information.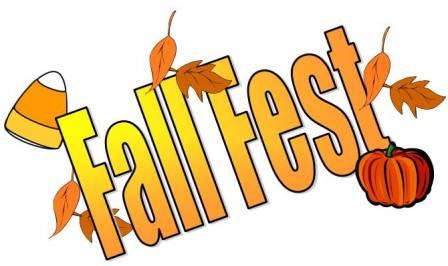 [/expand]