SENIOR RECOGNITION

God has a wonderful way of blessing wonderful people!
Congratulations to all our 2016 Senior High School graduates: Brittany Frank, Colette
Bernsteen, Ethan Tainter, and Jacob McChrystal.
Congratulations to our 2016 UWSP School graduates: Jessica Brennan and Cody
Best wishes and good luck to all of you in your future endeavors.
COMMISSIONING OF STEPHEN MINISTERS
We have two persons who have gone through the recent training for Stephen Ministers.
Annette Bernsteen and Holly Neale will be commissioned on Sunday, June 19 at our regular worship services. We shared the training with our friends at Frame Presbyterian and Trinity Lutheran Churches.
BLOOD PRESSURE CLINIC
First Sunday or each month at the Point location.

BLESSING OF THE ANIMALS WORSHIP SERVICE
Sunday, July 17, 2016, 8:45 am at the Plover location
[expand title="HAPPY BIRTHDAY"]

Happy Birthday to our 90 and over
members, constituents and friends
JUNE BIRTHDAYS
Joyce Church      June 14      91
Mary Wright      June 22       93
[/expand]
[expand title="MEN'S BREAKFAST"]
Saturday, June 25, 2016
8:00 am at Point location
Join men of faith for breakfast & fellowship.
Menu: Egg casserole, rolls, juice and coffee
[/expand]
[expand title="MIDDLER/SENIOR LUNCHEON"]
June 23, 2016
Lunch @12:00 noon at Point location
"Home Safety"
Presenters: The Stevens Point Fire Department
Hosts: Jim and Nea Miller
Questions or to make a Reservation
Call Point office @ 715-344-3557
Reservations appreciated!
[/expand]
[expand title="VACATION BIBLE SCHOOL"]

SAVE THE DATES FOR VBS!  AUGUST 21 – 25
[/expand]
[expand title="FALL FEST 2016″]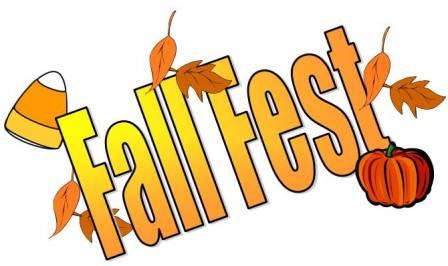 Save the Date!  Outreach is again coordinating the annual Fall Fest.  Fall Fest 2016 is set for September 18 from 11:30 to 2:30 at the Point location..  It will begin immediately after the service in the south parking lot.  There will be games, activities, bouncy obstacle course, entertainment, food, beverages, and more.  Mark your calendars and watch for more information.
[/expand]
[expand title="2016 GENERAL CONFERENCE 2016 – WRAP UP"]


During 10 days in Portland, delegates passed an increased budget, celebrated a number of church milestones and voted to create a new version of the hymnal. A move to adjourn at 6:30 every night meant no late-night sessions and hopefully healthier, less stressed attendees. Visit Click here to read the full wrap-up of General Conference from UM Communications.
[/expand]
[expand title="CWCT PRESENTS JOSEPH AND THE AMAZING TECHNICOLOR DREAMCOAT"]


Tickets on sale now for CWCT Production of "Joseph and the Amazing Technicolor Dreamcoat" with Tom Felt cast as one of the brothers.
The Central Wisconsin Children's Theater (CWCT) will bring one of the world's most loved musical productions to central Wisconsin June 19-21 as they present Joseph and the Amazing Technicolor Dreamcoat.
With lyrics by Tim Rice and music by Andrew Lloyd Webber, the story is based on the "coat of many colors", story of Joseph from the Bible's Book of Genesis.
"With a cast of nearly 75 talented youth from throughout the area, we are excited to bring this production and its family-friendly storyline, universal themes and catchy music to the audience," said Joelle Murray, CWCT executive director.
Performances will be held at the UW-Marathon County Center for Civic Engagement James, F. Veninga Theater and are scheduled for Sunday June 19 at 7 p.m.; Monday, June 20 at 2 p.m. and 7 p.m. and Tuesday, June 21 at 7 p.m.
Tickets are $12 for adults and $10 for students 18-under and seniors over age 65. Tickets may be purchased at http://showtix4u.com or by calling 715.842.4416. All seats are reserved. The ticket window opens one hour before each performance. Doors open 30 minutes before each performance.
[/expand]
[expand title="DAIRYFEST PARADE DAY BREAKFAST"]

SATURDAY, JUNE 4TH
7:00 AM – 10:30 AM
$7 FOR A HOT BREAKFAST
Scrambled Eggs, Pancakes, Sausage, Bacon, Pastries, Fruit, Juice, Milk, Coffee
EAT IN OR TAKE OUT
WESLEY UNITED METHODIST CHURCH
205 E. 3RD ST., MARSHFIELD, WI
(Please use 3rd Street Entrance – Door A)
715-384-2292 | www.wumcmfld.org

[/expand]
God's grace can bring us all new life.
Photo by Alexandra Holland. Caption from
Upper Room daily devotional